Do you enjoy paranormal teen romances, but are sick to death of vampires, angels, and faeries. If you are looking for something a little different, why not try some alien romance?
The Dark Side of Nowhere by Neal Shusterman
Billington is boring and ordinary, that is until Jason discovers that he is actually an alien, as are some of his classmates. Left on earth after a failed invasion, the aliens maintain human form through DNA injections. Grant, the janitor at Jason's school, has managed to reestablish contact with their planet. The adults are off on another invasion, and Grant has been assigned to train the teen aliens to fight the humans once more. Jason has other plans, like thwarting the mission and remaining human, and to stay with his very human girlfriend.
How I Stole Johnny Depp's Alien Girlfriend by Gary Ghislain
David's father is a famous French psychiatrist with an interesting new patient. Zelda believes that she is an alien. She also believes that she is on a mission to bring Johnny Depp, her soul mate, back to her planet. Moreover, she can't return to her home planet until she has sex with Depp! That's not great news for David, who wants Zelda for himself. Nonetheless, he assists her on her quest, following her from Normandy to Paris and barely escaping other Vahalians who also want to find their way back home.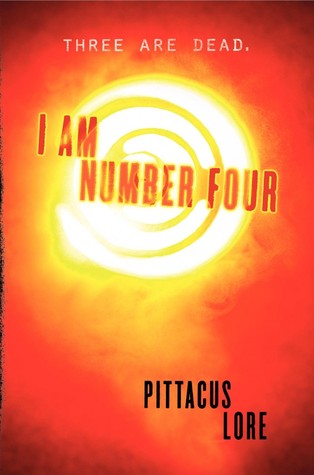 Being by Kevin Smith
Teenager Robert Smith is a foster child whose stomach aches land him in the hospital for a routine endoscopy. Not fully anesthetized, he overhears the doctors discussing the fact that his innards are filled with machinery not made by humans. Barely escaping government agents, he lands on the doorstep of a girl named Eddie. Eddie has a penchant for creating fake IDs. Together they flee from England to Spain, where they try to live a normal life and fall in love, until they are eventually found.
I Am Number Four by Pittacus Lore
Ten years ago, nine young aliens fled their planet after its decimation by vicious Mogadorian invaders. With only their keepers to protect them in hiding on Earth, the teens move constantly from place to place relentlessly hunted by their foes, for whom the teens' mysterious growing powers are a threat. The catch? The Mogadorians can only pick them off in numerical order. Number Three is dead, so Number Four (aka John Smith) is next which sends John and his teacher on the run once again. In his new town, John falls in love for the first time, which means he no longer wants to run. Befriended by another teenage boy who believes in aliens and conspiracies, John sets out to find the other survivors and to fight the Mogadorians so he, and they, can live peacefully on Earth.
I Was A Teenage Alien
by Jane Greewnhill
Oas is sent to earth to retrieve her brother, who is masquerading as a human boy. Though she looks like a bug in her true form, she's pretty darned cute as a human, and manages to act like one while on earth. That includes everything from eating pizza to finding a human boyfriend.