Diary of Anna the Girl Witch: Foundling Witch by Max Candee is a middle grade to young adult novel.
The book blends ancient folklore with a coming of age tale about a young witch on the brink of womanhood. Anna Sophia has always known she was different. She didn't know just how different until now. On the eve of her 13th birthday Anna wonders about her past. She never knew her parents, and all she has to go by is an unbelievable fairy tale her uncle used to tell: that she was found as a baby, tucked among a pack of bear cubs in the wilds of Russia. To make matters even more complex, Anna has discovered that she can see and do things that no one else can. It's only when Anna receives a letter from her mother that she discovers some of the truths about her past, and begins to uncover the possibilities in her future. As Anna continues to learn more about her secret abilities, she finds out that her neighbors are hiding something of their own: a plot to harm Anna and her friends. Can Anna Sophia use her newfound supernatural powers to stop them? Can she fight back, without endangering her own soul? And maybe, just maybe, is her own secret tied up with theirs?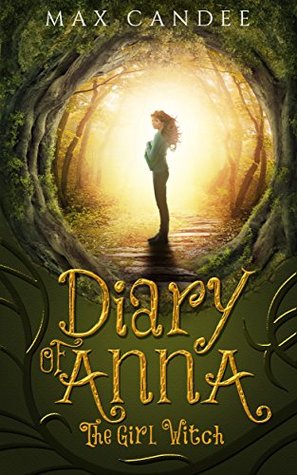 Diary of Anna the Girl Witch: Foundling Witch is a coming of age story, wrapped up in a magical package. Anna is our orphan recipient of great power and a future that will surly include plenty of danger. She is a good girl, that sometimes finds herself in trouble despite her good intentions. She is missing her Uncle and wondering about her family when adventure comes to find her. The rise and powerful couple that adopts girls on a regular basis is interested in her, but she does not trust them and sees that there is something wrong among those they have adopted. She receives a mysterious package via her solicitor from her mother, and things only get strangers from there. A magical card, a strange carved hand, and the slow realization that she is a witch and so is most of her lost family. The adventure is solid and there is a nice, slow reveal of the details while still keeping the readers on their toes. I really enjoyed the pacing, it let me connect with Anna, and get to know some of the secondary characters as well. A well written story with nice inclusion of folklore, even when characters from those legends are not named as I would expect.
Diary of Anna the Girl Witch: Foundling Witch is the first book in a series, and I am glad that most of the series has been released and is available for me to read now. I am looking forward to following up on Anna's adventures sand seeing what she discovers about herself and her family as she grows.