Most adult books come from an adult voice, which is the most relatable to the targeted audience. But a new book, Room by Emma Donoghue, made me stop and think about just how effective and dramatic it can be to read an adult book written from a child's perspective. Here are ten adult books that use the voice of a child with great effect.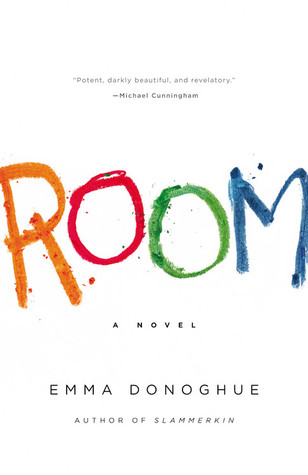 Room by Emma Donoghue is the book that really got me thinking about this topic. Just published in September 2010 it tells the story of Jack, a five year old whose entire world is composed of a single room and his mother with only occasional visits from a nightmare like man he only views from within the safety of the wardrobe. The world is shaken when Jack discovers that there is more to the world. This is an extremely powerful story about a mother and son who depend on love to survive their circumstances. The upcoming movie version of the book promises to be as heart wrenching as the book.
A Long Way Gone: Memoirs of a Boy Soldier by Ishmael Beah is another memoir. Readers discover the story of war through the eyes of the author, whom became a child soldier by the age of thirteen. The book tells of his flight from one set of fighters and his training and life with another. The enthralling account is accessible and extremely well written by a young author and an appropriate read for adults and teens.
Snow Falling in Spring: Coming of Age in China During the
Cultural Revolution by Moying Li is a compelling memoir. The book is Moying Li's own coming of age story during China's Cultural Revolution, a dark and complex time in her country's history. This book gives readers a deeper appreciation to the value of learning, reading and home.
Lowboy by John Wray is both suspenseful and comedic. Sixteen year old Will is a paranoid schizophrenic off his medication and on the run. Will uses the subway get around and firm in his belief that he is the only person that can save the world from complete destruction. There are moments of complete desperation and some of great hope. Lowboy is an exploration of sex, violence and youth in contemporary America. It is an unflinching tale as seen by one boy's haunting and extraordinary vision.
Maybe A Miracle by Brian Strause is both funny and heartbreaking to read. It brings readers along on an emotional journey through the American heartland with sights that are both familiar and out of the ordinary. Seventeen year old Monroe saves his younger sister from drowning, but she remains in a coma. As the well wishers visit miracles start to happen. Media and believers rally around as the family struggles, but Monroe is sarcastic and biting except for when he lets his guard down.
Out Stealing Horses by Per Petterson is told as memories for a man ready to fade from the world. He reminisces and shares his memories of his childhood and life with the readers. The true beauty of this novel is occasionally lost to readers because of the wandering, slow pace. However, the book is well worth the read and is remarkable in its handling in father son relationships.
Sold by Patricia McCormick is the story of Lakshmi, whose family is desperately poor. However, her life is still full of simple pleasures. When the harsh Himalayan monsoons wash away all the family's crops, Lakshmi's stepfather sends her away to take a job to support her family, but discovers that she has been sold into a life of prostitution. Despite the heavy topics this exceptional novel is suitable for teens and adults.
The Pirate's Daughter by Margaret Cezair-Thompson tells the story of a small West Indian society is introduced to Hollywood's most famous swashbuckler carried to their shore by a storm tossed boat in 1946. May is one result of Errol Flynn's instant love of Jamaica, but not one that he would acknowledge. Her life and struggles will her journal pages, along with the discoveries she makes about her mother's life, before and after her birth.
The Dead Fathers Club by Matt Haig is a ghost story with a twist. It is a very suspenseful and poignantly funny take on the Hamlet story. Eleven year old Philip is charged with the task of killing his murderous uncle by his father's ghost, and he needs to do it fast. While this might not sound funny, there is a strain of humor that follows Phillip through the challenges of daily life, saving his father's soul and keeping greedy Uncle Alan from getting everything his father loved.
The Stolen Child: A Novel by Keith Donohue was inspired by a W.B. Yeats poem, which tempts a child from home to the waters and the wild. The Stolen Child is a modern fairy tale told by the child Henry Day and his double in this take on the ancient myth of changelings. Fantasy and the common feeling of being an outsider carry the reader away.