The Peddler's Road is a middle grade novel by Matthew Cody. This will be the first book in his new Secrets of the Pied Piper series, and is scheduled for release on October 27 2015.
It is said that in the thirteenth century, in a village called Hamelin, a piper lured all but one of the town's children away with his magical flute.
Today tough, pink-haired Max and her little brother, Carter, are stuck in modern-day Hamelin with their father until they are also led away by the Piper to a place called the Summer Isle. There they meet the original stolen children, who haven't aged a day and who have formed their own village, vigilantly guarded from the many nightmarish beings that roam the land.

Their
appearance may be the key to returning the lost children of Hamelin, and to going home themselves. However, in order to discover the secrets of the Piper, Max and Carter will have to set out on a mysterious quest down the dangerous Peddler's Road.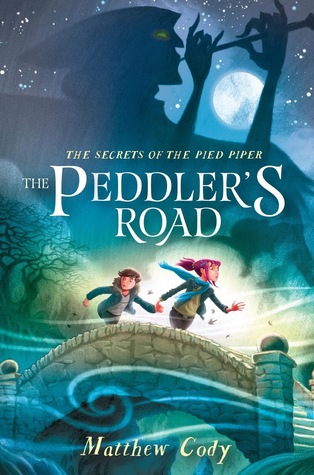 The Peddler's Road is the start to another great middle grade series from Matthew Cody. I really enjoyed the characters, Max is a spunky girl with a strong mind but growing through a period of many changes. Carter has always had challenges, and has faced them with intelligence and grace. Getting stolen away to the Summer Isle is no exception. The framework of folklore and magic woven through the story is wonderfully done, with each character getting enough detail and personality to bring them to life. My only complaint with the story is that when it ended I needed more. The story leaves so many loose ends, definitely a cliff hanger that need the sequels to complete the story in my opinion. I love series that give at least some resolution, while still urging readers to keep reading. I dis not feel that I got quite enough of that resolution to keep me happy, instead I got another layer of plot and complication that needs resolution in the future installments.
The Peddler's Road is as well written and engaging as I expect from Cody. I really liked the main characters, especially Max, and felt like they all had significant growth in the story. I was not happy with the inconclusive ending, but am likely to read the sequels because I need to know how they solve the huge problems they are facing.